TOP 10 Tourist Attractions of LATVIA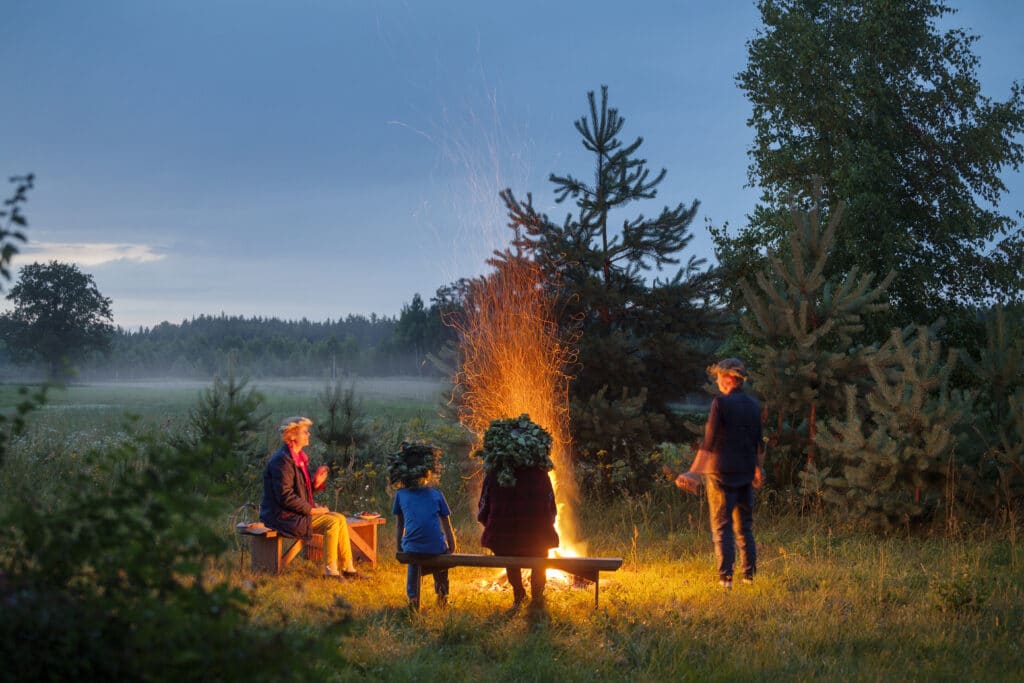 Midsummer in Lettland
Don't miss the most typical of all Latvian festivals in the night of June 23-24. This is the shortest night of the year. Latvians weave wreaths, drink beer and jump over bonfires to cleanse themselves from all abundance, which is an ancient tradition. The families get together, eat typical Latvian caraway cheese, sing, dance and bath in the steam bath until dawn! Herbs, that were picked at the solstice, are believed to have magical or healing powers. On St. John's Eve you must not go to sleep until the sun has risen. On the morning of St. John's Day you have to wade through the morning dew, then there will always be money in your pocket. Women will become more beautiful if they wash their faces with the dew .

Latvian Ethnographic Open Air Museum
This vast open-air museum is located near Riga. You can reach it in about in 30 minutes.
The museum is divided in four sections, each one representing one of the four Latvian regions. Each section is host to various historical buildings on display, which are typical of the region's past. You can v
iew the work of traditional craftsmen and try-out first-hand molding pottery, weaving baskets, making honey or forging coins, or participate in traditional games the Latvians used to play. Various events and  annual festivals are celebrated here. The museum is beautifully located in a majestic pine forest on the banks of Lake Jugla.
Expect to spend minimum 3 hours in this fascinating place of Latvian history.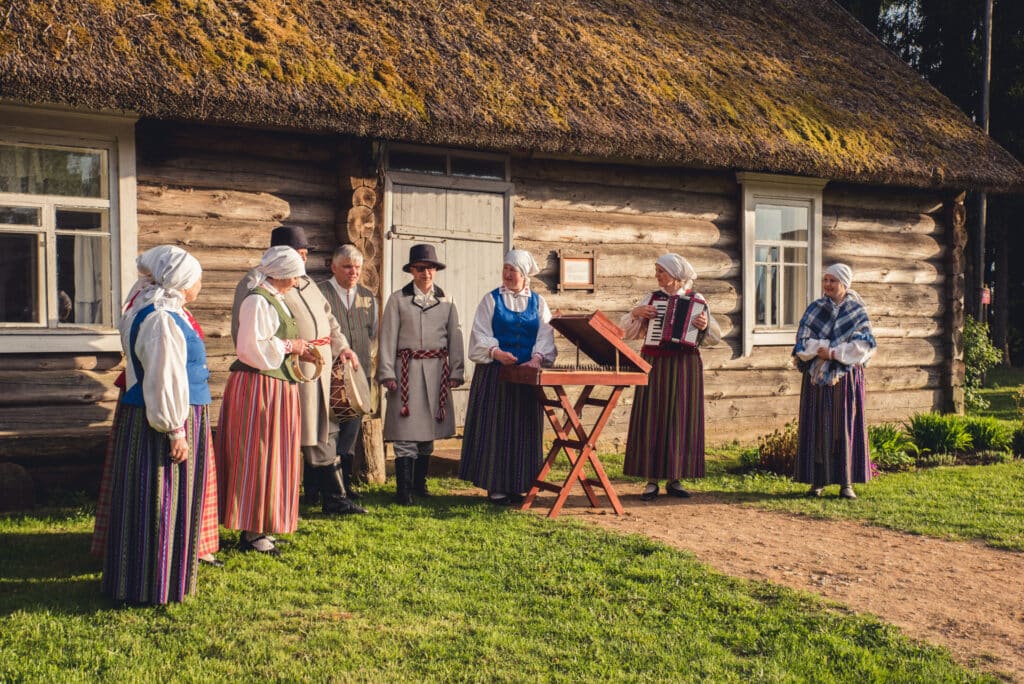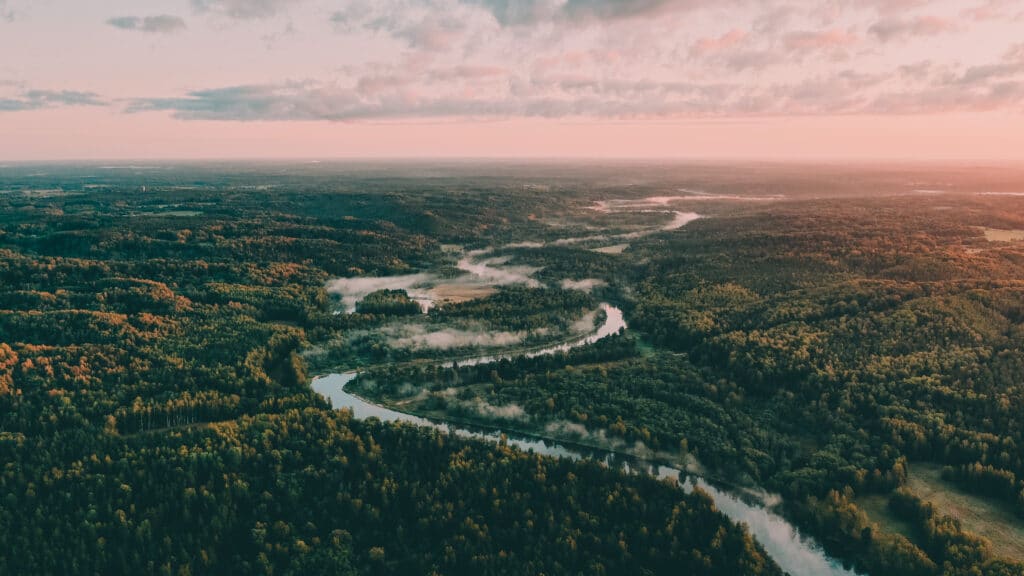 Gauja National Park
The National Park in Vidzeme is the largest national park in Latvia, with an area of 917.86 km2. It is located in the area of ​​the cities of Sigulda  and Cēsis along the valley of the Gauja River, from which the park got its name. Enjoy the beauty and silence of nature, impressive sandstone outcrops, rocks, cliffs and caves.

One day will not be enough to experience the national park!
Typical Latvian Cuisine
Don't miss to enjoy the typical taste of Latvia!
Latvian cuisine has been influenced by different cultures over the centuries. It is
rather hearty and mainly consists of agricultural products such as potatoes, wheat, rye, peas, cabbage, onions, eggs and pork. As Latvia is located on the Baltic Sea, fish dishes make up a significant part of the cuisine. On holidays, Latvians usually eat traditional dishes such as gray peas with bacon, various cakes, smoked fish and meat, cheese, cream, rye bread, and drink beer. 
Latvian cuisine with its superb local ingredients is available for every budget.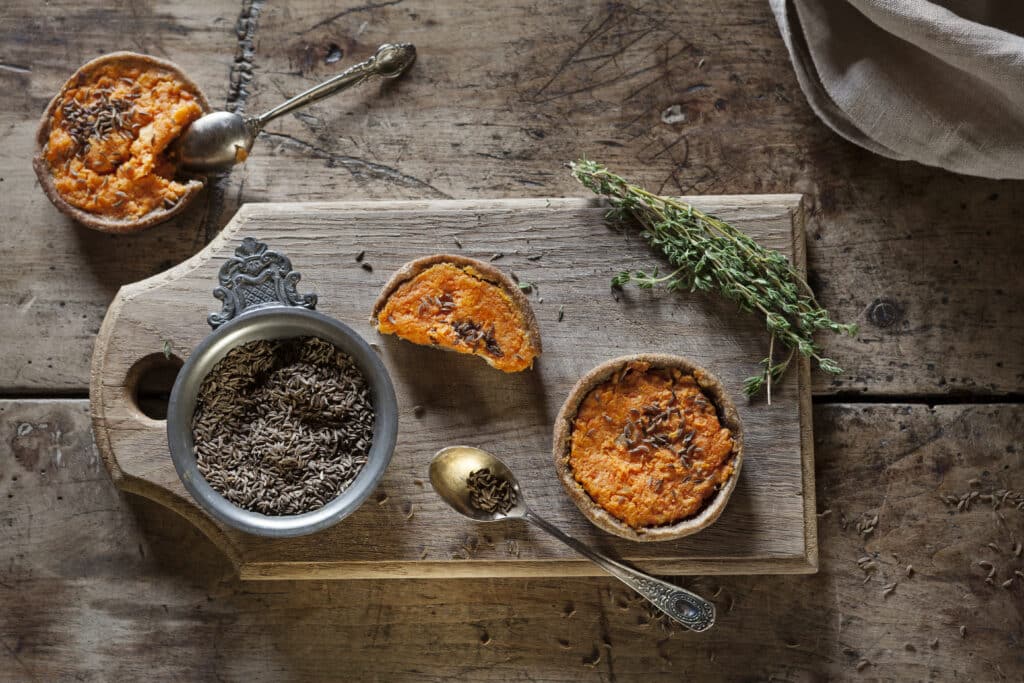 Cheap Hotel Rates in Hotels.lv and no extra costs for hotel bookings for you as a customer over www.Hotels.lv are important to us!
Book easily your hotel online with us and read many detailed reviews from real guests who have been in the respective hotels themselves and be incorporated in their hotel review with your hotel booking and hotel decision. Whether you are looking for a business hotel for your business trip, a spa hotel for your spa holiday or for the whole family, a suitable family hotel – to Hotels.lv see for every occasion and budget the right hotel.